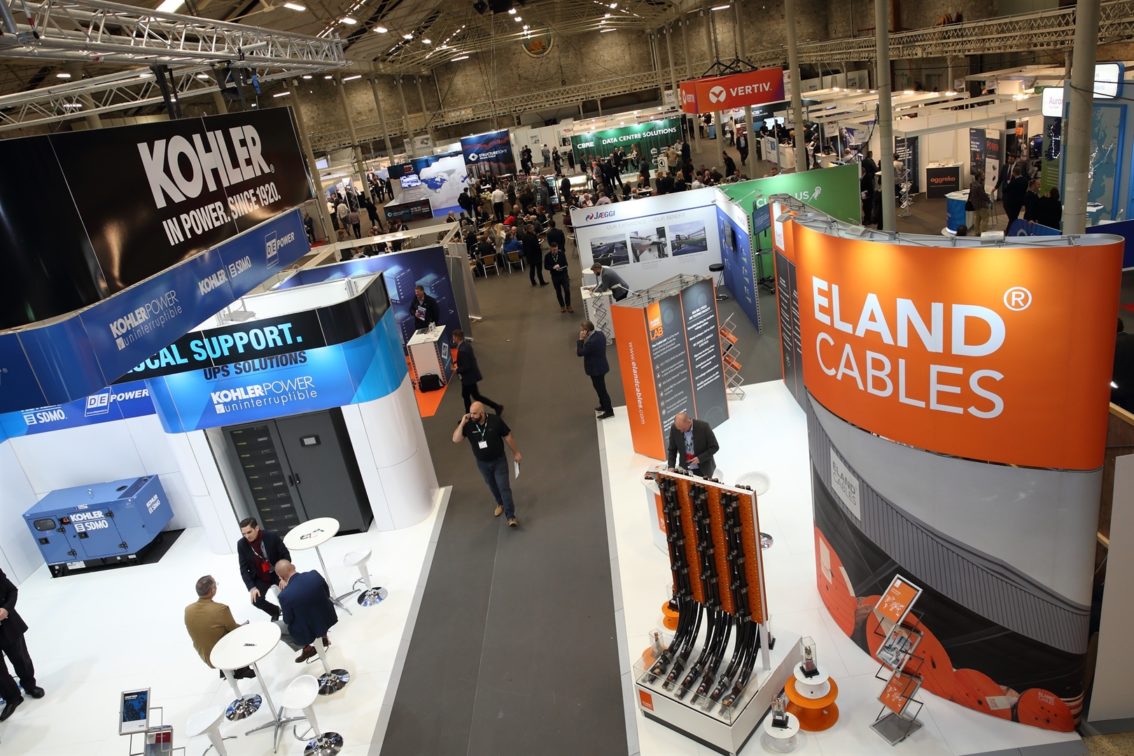 Powering forward
Debates at the conference went well beyond the nuts and bolts of infrastructure: given how important data is to the world, and the sector is to Ireland, unsurprisingly social and political questions arose.
Brendan Marren, country sales manager for Centrica Business Solutions, said energy was the top issue for the sector— a question with political consequences.
"The expansion of the sector is great for Ireland Inc, and great for investment, but the grid can't keep up with the rate of the development. The data centres [simply] can't get enough power," he said.
Marren, former managing director of CES Power Ireland, said there were two options: stop building data centres, or look towards on-site power generation.
Centrica is doing the latter with a focus on distributed power, he said. "We deliver that from feasibility to design, build and final operation. It's fully design-build and-operate [and] we become the virtual grid.
"It's pioneering for disturbed energy worldwide, not just in Ireland and not just in data centres. Because of the problems in Ireland data centres are leading a distributed energy change [and] because they're so power intensive this is pioneering the change globally.
"This will position Ireland as a leader in distributed energy," he said.
The introduction of distributed energy will also help the country reach its target of 70 per cent of power generated by renewables by helping to manage the baseload.
"Resilience and climate are certainly issues [and] renewables need to be complemented with a distributed energy system," said Marren.
One use of energy in a data centre right now, of course, is cooling, but if one exhibitor, EDPAC International, gets its way, that will change.
'Negative PUE'
A major HVAC provider, EDPAC International's goal is to achieve 'negative PUE' (power usage effectiveness). In simple terms, to produce more power in the data centre than is actually used.
"I think we're in a period of serious change in data centres in the next five to seven years," said Noel Lynch, EDPAC's managing director.
Lynch spoke about the future at a debate chaired by Dr John Summers, a senior academic from the Institute of Thermofluids in the School of Mechanical Engineering at the University of Leeds.
Without major work the problem is going to get worse, he said. "They talk about big data. Well, I'd say we haven't touched it yet. if you look at where its going from where we now all you'll see is more.
"I just bought a new oven and it connects to the internet, for some reason, then you have the internet of things, autonomous vehicles and the rollout of 5G.
"There is going to be an exponential increase in data," he said.
Lynch also noted that a change in the method of processing will have an impact on heating and cooling, and therefore power: traditional scalar CPUs are being augmented more and more by general purpose graphical processing units, or GPUs.
"Processors are going from 300 to 400 watts to knocking on the door of one kilowatt," he said. "You could be looking at 20 kilowatts per rack."
Inevitability of greater carbon taxes
With growing concern about climate change and the inevitability of greater carbon taxes this will come into focus. However, at present cooling accounts for a fraction of total power used, typically three to seven per cent.
"The next logical step is to start using water, which is an order of magnitude less again," said Lynch.
This is also where negative power use comes in: water heat exchangers, much easier to use than air-based units, can capture the heat and reuse it.
EDPAC International is currently working with Trinity spin-out Nexalus to deploy this technology.
"Air is coming off at 40 to 50 degrees [but] to harness heat from air is very difficult, but if you can run the water at that temperature you can use it for district heating or other uses," he said.
For full article: