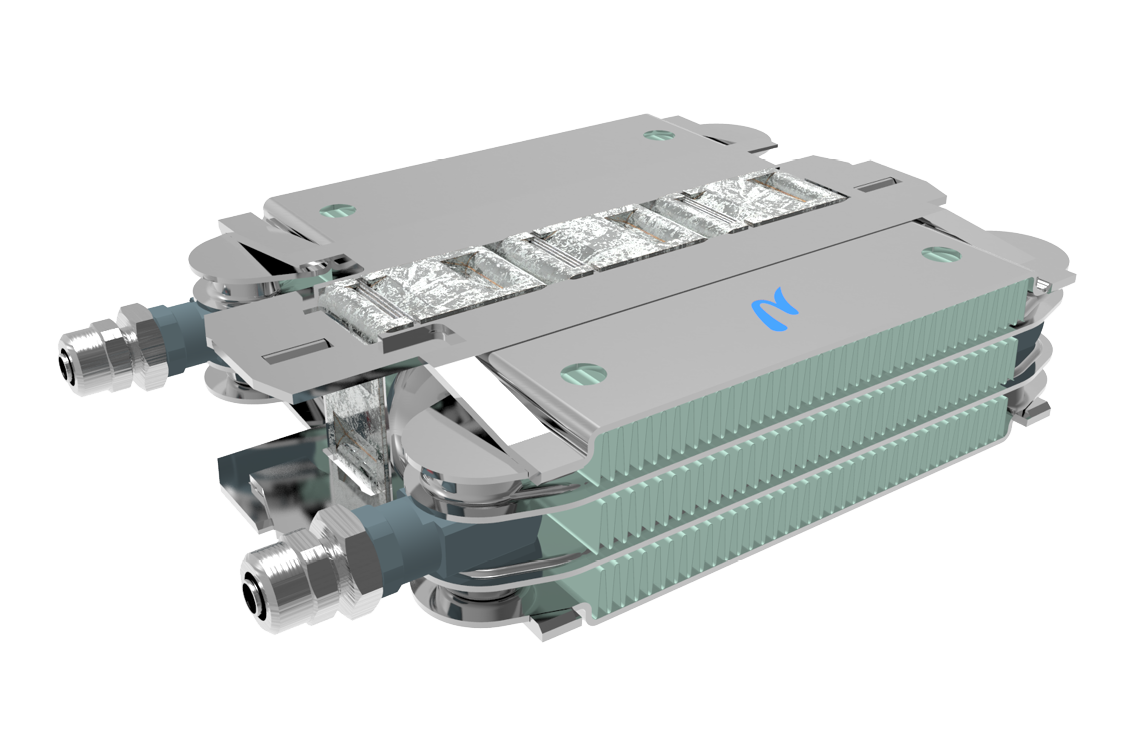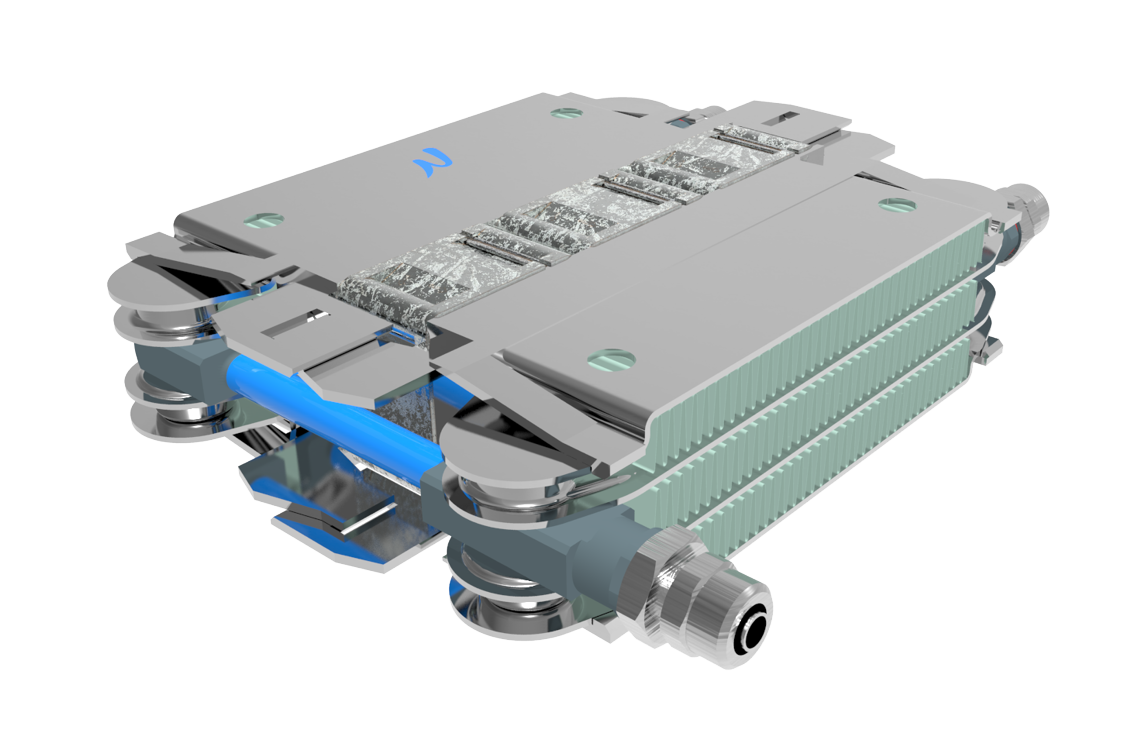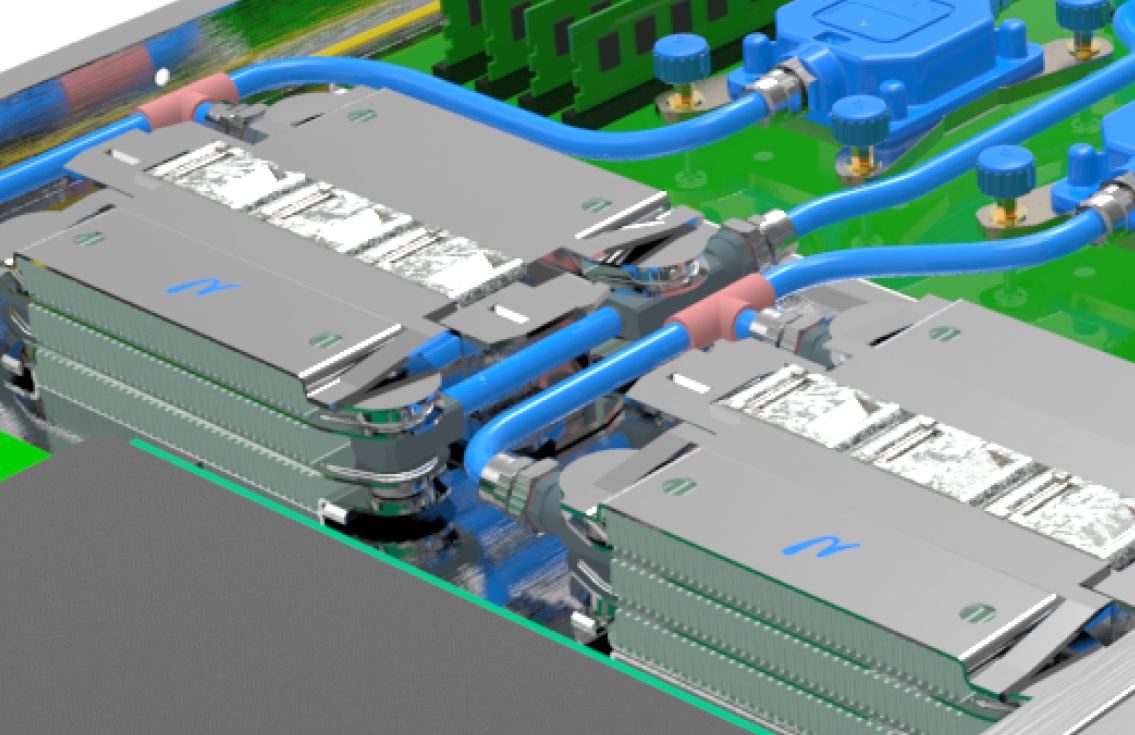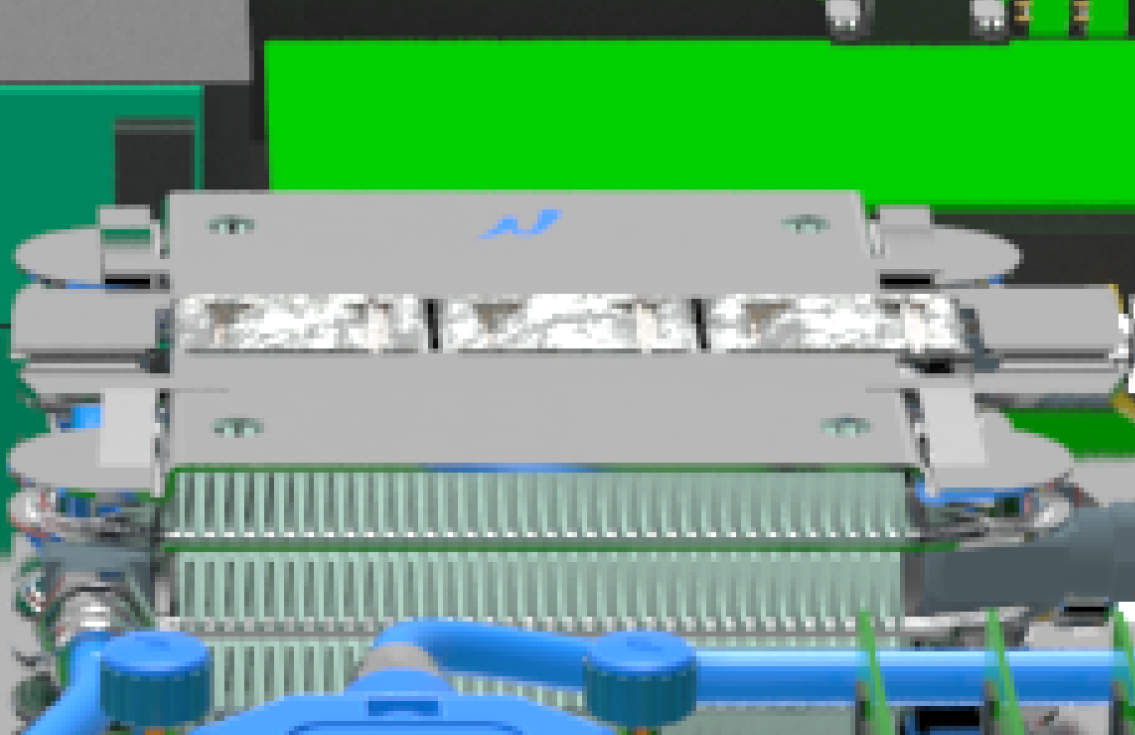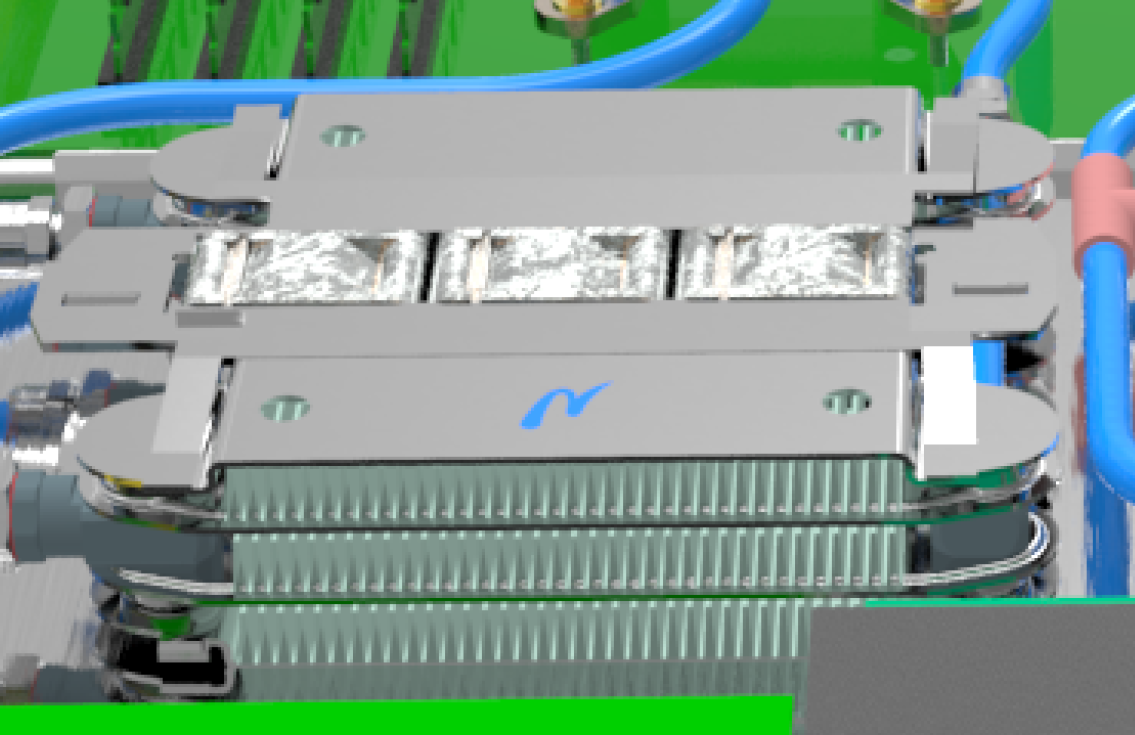 DESCRIPTION
PERFORMANCE
DRAWINGS
DESCRIPTION
DESCRIPTION
Our forced-air HEAT EXCHANGER was developed in 2020 in collaboration with Dana Incorporated. This air-to-water heat exchanger is suitable for use in 1U server applications with limited real estate, while maintaining high-performance.  
This unit has two water inlets and one outlet or vice versa with G1/4 fittings for pipe connection. The assembly also includes six high-flow fans between the two heat exchange bodies.  
PERFORMANCE
PERFORMANCE
The performance of this heat exchanger across a range of operating flow rates is provided below.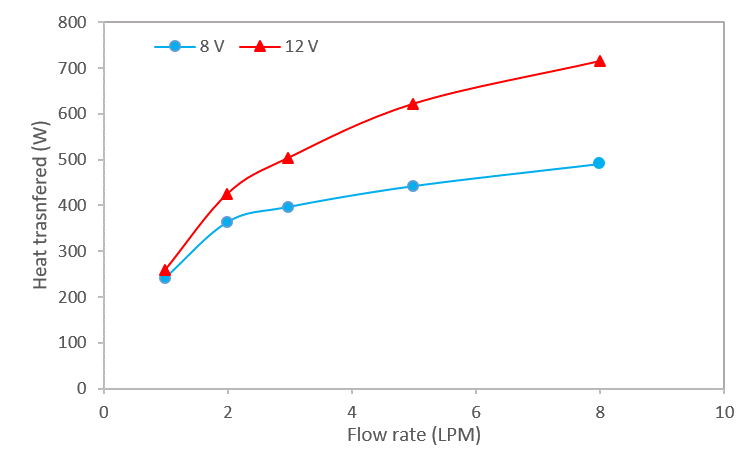 DRAWINGS
DRAWINGS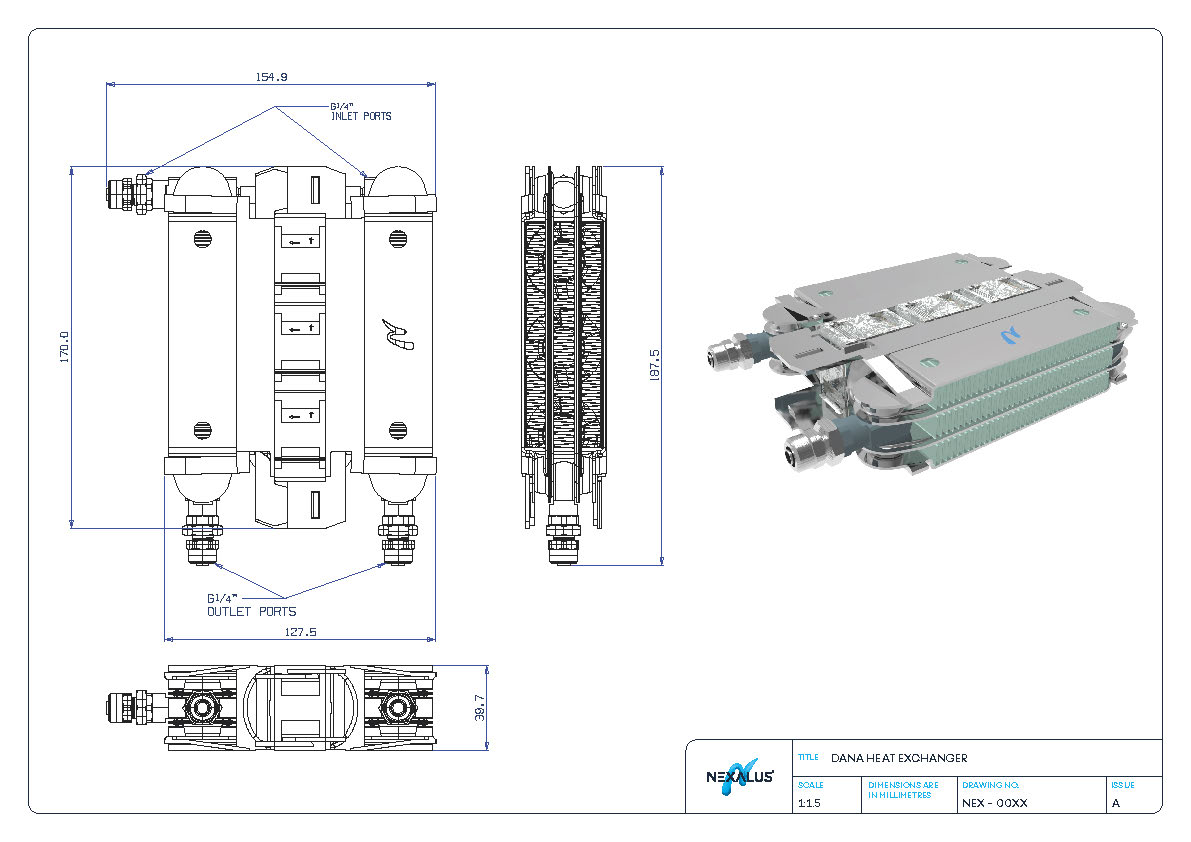 Heat Exchanger