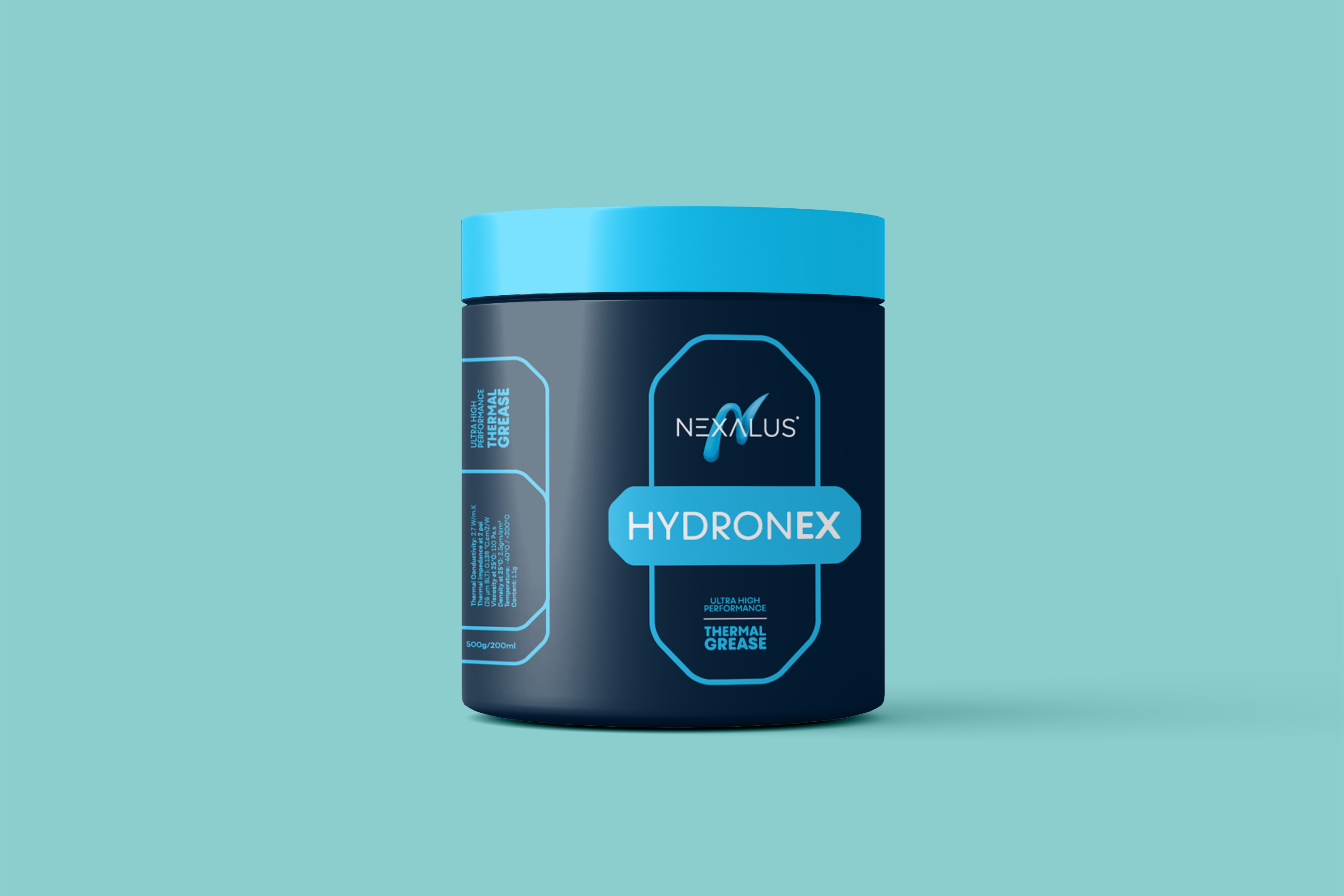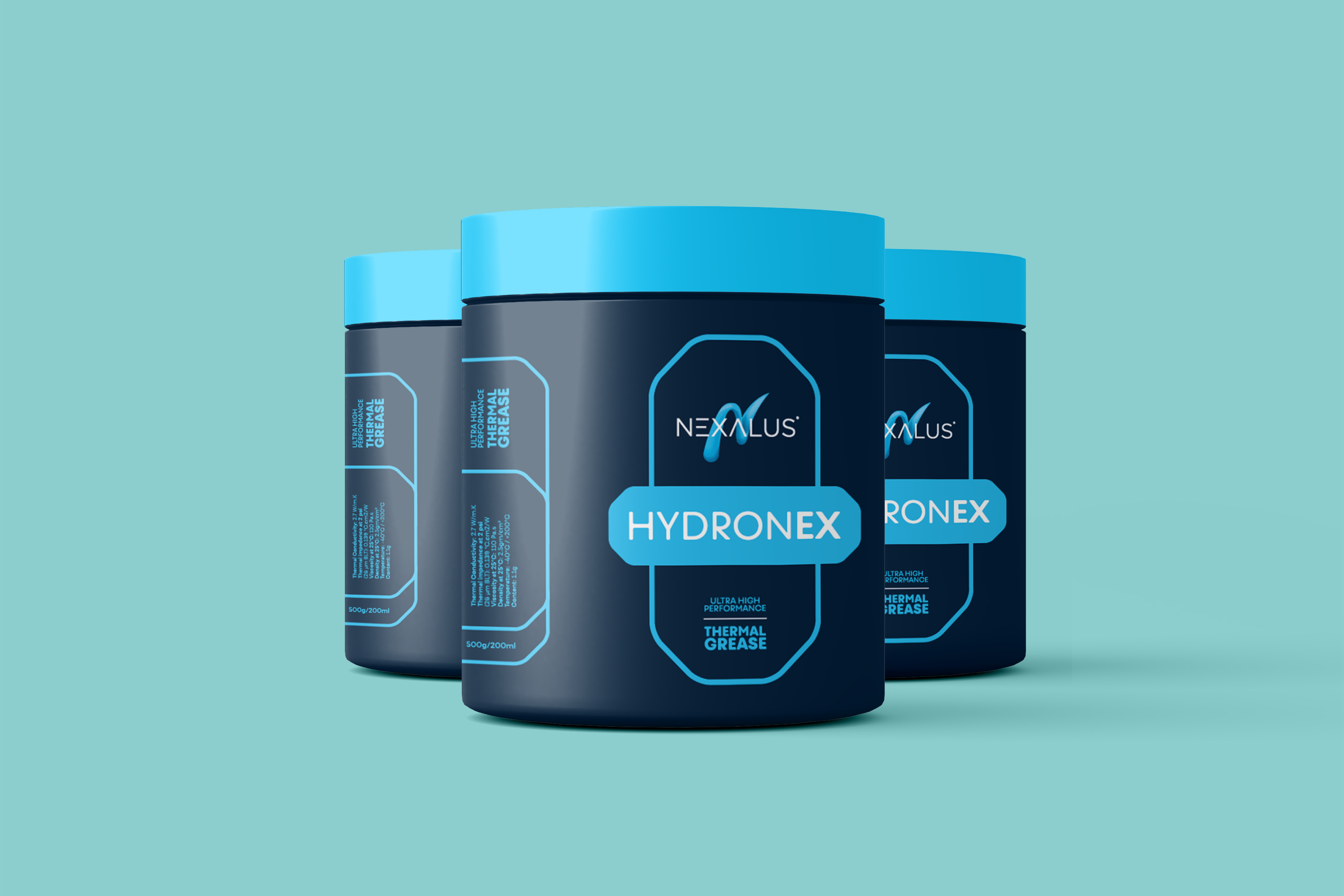 DESCRIPTION
TECHNICAL SPECIFICATIONS
APPLICATION TECHNIQUES
DESCRIPTION
DESCRIPTION
The thermal interface material has a significant impact and can reduce thermal performance if the application is not carried out appropriately. The Hydronex thermal grease was chosen to aid thermal transfer between the IHS and the copper plate for Nexalus cooling solutions. This thermal grease reacts to the heat provided by the chip and assists the spread of the grease across the chip after application. With this thermal grease, the variation in performance due to incorrect application from the user is reduced.
TECHNICAL SPECIFICATIONS
TECHNICAL SPECIFICATIONS
– Thermal impedance of 0.09 °C.cm2/W at 140 kPa
– Thermal Conductivity: 2.7 W/m.K
– Viscosity at 25°C: 110 Pa.s- Density at 25°C: 2.5g/cm3
– Temperature: -40 ° C / + 200 °C
– Content: 500g/200 ml
APPLICATION TECHNIQUES
APPLICATION TECHNIQUES
The product should be mixed before use and apply on the desired surface using pressure between 1-25 psi) to ensure best performance and uniformity. Apply sufficient product to ensure good gap filling and gap thickness. For best results, Nexalus torque screws should be used to obtain repeatable and consistent pressure.  The heat will spread the product and a small amount of the grease will seep out along the edges of the surface when sufficient grease is applied.