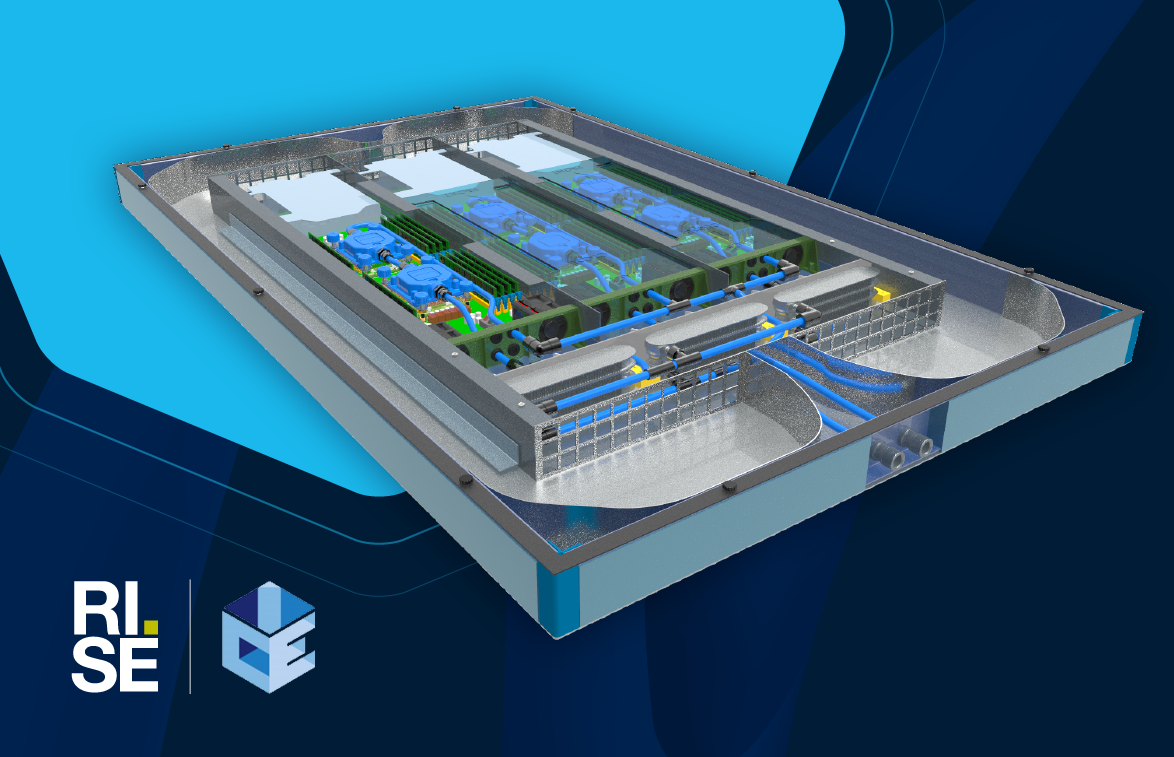 RI.SE
Green Data Centers leading the charge in industry transformation
Thanks to new patented liquid-cooling technology one of the world's leading hyperscalers has transformed its data center operations, choosing to go green. Energy consumption has been reduced by in excess of 30%, and as a result of 90+% energy recovery their CO2e emissions have drastically dropped, along with a CO2e offset in their local community.
For this data center everyone is a winner. Sustainability has not come at a cost to their performance, in fact their performance and compute capacity has increased. By moving away from air-cooling and stepping into the future of cooling with this liquid-cooled solution, they have doubled their compute density.
The above is not a fairy tale. It is not something that might be possible 30 years from now. The world is demanding a solution to data centers, who are among the fastest growing contributors of CO2e emissions and putting enormous pressure on the global energy grid. At Nexalus, we have the answer – the patented technology to revolutionise the data center industry, and we are not the only ones to think so.

We were so proud and excited of our thermal breakthrough that we wanted to share it with the world…and so we started with RISE Research Institutes of Sweden (www.ri.se). Under the stewardship of Dr. Jon Summers and Mr. Jeffrey Sarkinen, the research team at RISE took our OCP cooling solution and put it to the test. In their test facility in Lulea Sweden the ICE Data Centre research group carried out vigorous independent tests to challenge our technology and unbiasedly report on the results.
This report verifies that Combined Heat & Compute (CHC) is achievable with Nexalus' reimagining of how data centres should manage heat energy from servers. This is the hard evidence that supports Nexalus' claim that Performance, Profit and Planet can all be prioritised, without having to compromise.
'As part of my role within RISE I get to witness new and innovative technologies, that we sometimes get to test and analyse. Nexalus was one of these technologies. They caught my attention as a company born out of science and research. They have adopted a refreshing approach that did not employ the engineering first principle that can all too well limit the scope of solutions when working with already established and engineered components, technologies and methods. Nexalus have created novel solutions for the data center cooling space with their patented technology, and I am excited to see the positive impact they will have on the global data center sector.'
Dr. Jon Summers, RISE Research Institutes of Sweden